Checkout The New FROST GIANT Apparel!!!!
Weightlifting Accessories
Frost Giant Fitness knows how hard you train and the toll it takes on your joints. We have the gear you need to protect your back, wrists, and hands so that you never have to miss a day. Having the right weightlifting accessories will help take your workout to the next level. Don't hit a plateau and stay there—more gains are on the way with the right kind of support. The weightlifting accessories that we provide will help prevent injuries while you blast through the last set. Take a look at our gym belts and gloves and arm straps. Weightlifting is a great way to get and stay in shape, so get started by ordering from Frost Giant Fitness today.
FREE SHIPPING FOR DOMESTIC ORDERS!!!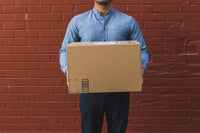 PRODUCT REVIEWS
Hands down, just an amazing product for a low price!!! Will definitely buy more of their products. Oh, and thanks for the little bag that it came with, that was above and beyond what I expected.

Brian L.
I accidentally ordered one sleeve. The guys at Frost Giant took really good care of me and sent the another one discounted and threw in a pair of lifting straps. I currently have sleeves, wrist wraps and the lifting straps. All of these products are amazing. Already have a few friends ordering some.

Joe S.
I absolutely LOVE my Frost Giant gear... Such a great brand, awesome customer service and high quality products! Thanks Frost Giant 💪🏻 🍑

Julie C.